Did you know? Being multilingual is associated with improved cognitive ability, memory, problem-solving skills and focus! So get started on your language-learning journey with these top tips and tricks to support classes or courses. Here are ways to learn a new language.
Here are the most popular 10 ways to learn a new language.
#1 Write to a pen pal
A fun way to develop your skills is by writing to a person who speaks your target language. Plus, you can always make a new friend in the process. Connecting with a pen pal who speaks your target language is now even easier. Simply, sign up (free) to our platform, and we will connect you with someone. Next focus on writing your postcard in the language you're learning, and we'll print and send it! This means you can easily start up a written dialogue with a native speaker and keep it going through written communication, messages and online exchanges.
Read more about pen pal language exchange and how it works here.
#2 Setting goals
Create a timeframe and break down your goals into smaller and more manageable chunks. The most effective way is to use SMART goals to track your language learning. These are goals that are Specific, Measurable, Attainable, Realistic, and Timed.
#3 Exchange language
Set up a language exchange and help someone else practice in your language in the process. Check out online groups on social media for ways you can connect with people who would be happy to chat regularly. Half of the time in your language and half of the time in theirs! It is important to correct the mistakes we make when talking in another language, but doing so can affect the flow of the conversation. Ask the person you are speaking with to take some notes of errors and come to them again later.
#4 Watching TV & movies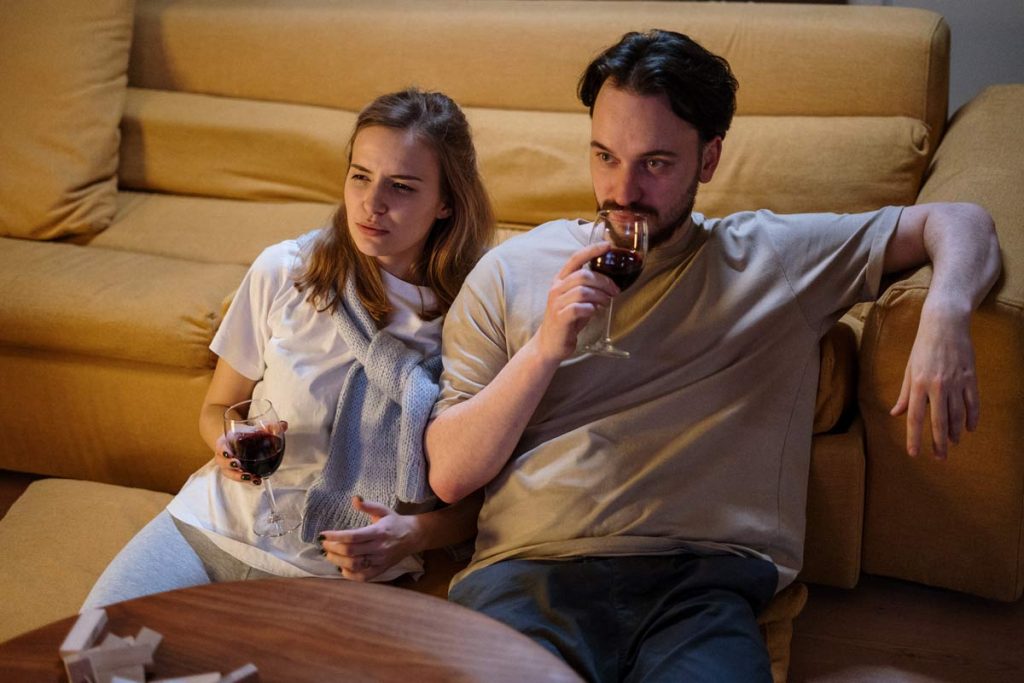 Whether you prefer period dramas, action flicks, or the latest reality series, watching movies and TV in another language can help with proficiency. One tip is to watch movies that you already know quite well in your native tongue, as this makes it easier to follow along. Alternatively, if you are new to the language,  watch those aimed at children for easier and more digestible vocab. If you want, check out these 11 movie recommendations that we collected for you.
#5 Listening to music
Songs have a way of getting into our brain and staying there, which means learning with music can help you to pick up and memorize some extra words. Listen to your track on repeat and check this against lyrics from the internet. You could even try to translate your favorite song into your own language.
#6 Download an app
Apps such as Duolingo and Babbel can be a great way to practice your language learning skills on the go. Keep track, share your progress with friends on the same journey, and complete manageable courses that will take you through some of the most used words in your language of choice.
#7 Take a trip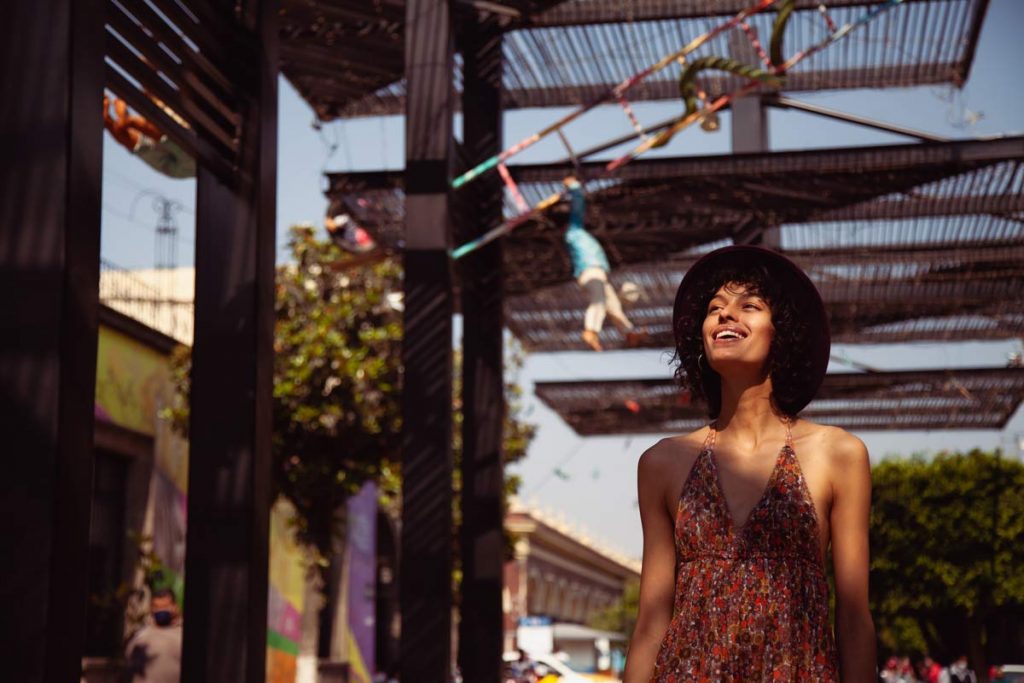 Although not possible for everyone, it is one of the most effective ways to immerse yourself in the language. Learning about a country's culture and history whilst making conversation and socially interacting with people is a surefire way to improve your skills. However, if there are travel restrictions or the budget does not allow it, you could also join some online groups or see if there are any local language groups in your area.
#8 Label everything
A great way to memorize vocabulary is by labelling things in your home. Using sticky notes on items in your home can help you to learn words for things you can. It doesn't just have to apply to furniture! For example, labelling a clock can help you learn the time, having stickers on the fridge could inspire meal planning and food vocab, or you could even have motivational quotes to help you slay the day on your mirror.
#9 Enjoy the process
Find the method of language learning that works for you to determine the best possible way forward and have fun while you learn. Whether you prefer an app, talking to a new friend or writing to a new PenPal, our brains work in very different ways. Simply try out different methods to see which one suits you best!
#10 Practice, practice, practice!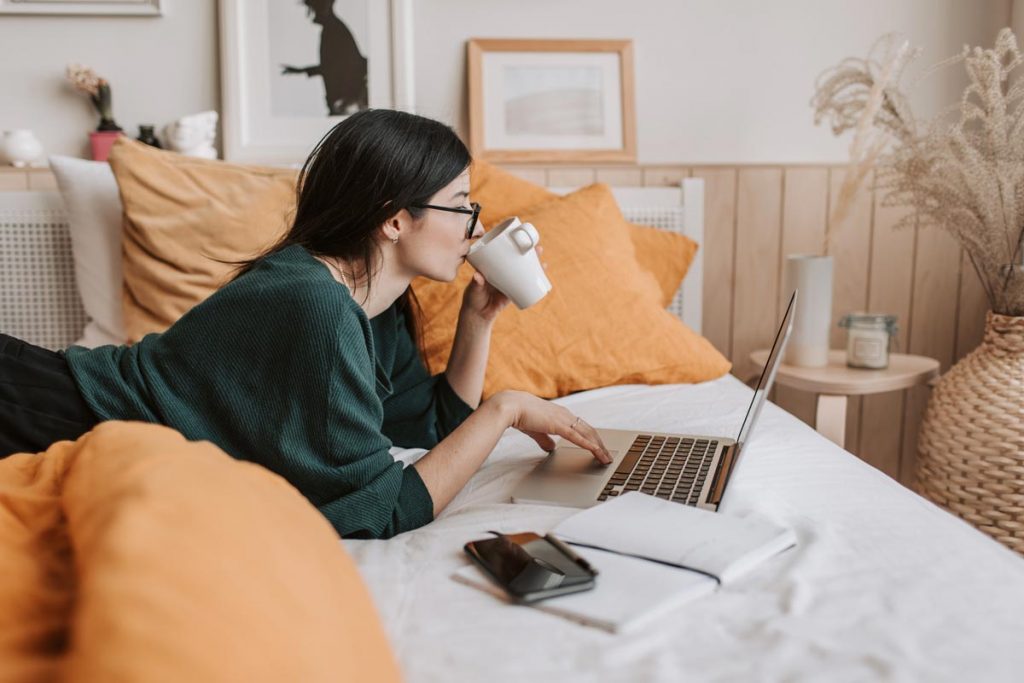 A language teacher once said that language is not a gift, and it cannot be given. Instead, it is something that needs to be actively taken. The best way to develop your skills in any language is by using it – as much as possible! Put in the practice whenever you get the opportunity, and try to include all of the four skills: reading, writing, speaking and listening.
Sign up to PenPal
If you are looking to improve your language skills and want to try our favorite option out of our 10 ways to learn a new language, you could consider penpalling. Simply, fill out a postcard at PenPal and we will post it to someone across the world! We print and mail your postcard without revealing your address to help you make meaningful and safe connections.