There are three reasons why we love a good pen pal movie. First, we like the art of letter writing and how characters choose their words more carefully. Second, pen pal movies show us that you can build genuine relationships through writing, by sharing your true thoughts and desires. Third, pen pal movies take us back to a different time. In the hectic pace of life, we often don't make space for the important things, and these movies remind us of that.
To help you find the right pen pal movies, we've done some research for you. Get ready for your next pen pal movie marathon!
Pen pal movies about real friendship
Of all the pen pal movies out there, we love the stories about friendships. Making friends through letters is a true blessing because these relationships often last 5, 10, 20, or even 30 years. Pen pals share their most intimate feelings with each other, which makes watching these movies particularly heartwarming. So get comfortable, grab a snack and start your marathon with these pen pal movies about friendship…
Mary and Max (2009)
This 2009 Australian adult-animated film is based on a true story about a 20-year-long pen pal friendship of the director Adam Elliot himself. This emotional comedy-drama follows the life and friendship of two pen pals that couldn't be more unlike at first sight: Max, a tragicomic, clumsy American with Asperger's syndrome has difficulties building up human relationships; and eight-year-old Mary from Australia, who experiences a lonely life in modern society and chooses Max randomly as a pen pal from a phone book. The film guides you through their comically pathetic lives and their 20-year long-distance friendship. This is one of the pen pal movies that leaves not a dry eye in the house. Have your handkerchiefs in reach!
84 Charing Cross Road (1970)
On a search for British literary classics, the New Yorker Helene Hanff contacts the London-based British second-hand bookseller Frank Doel. Over time, the two develop not only a business relationship but even a long-distance friendship through letters. While the combination of Anthony Hopkins and Anne Bancroft as protagonists could not be more genteel, their conversations, ranging from the coronation of Elizabeth II to the preparation of Yorkshire pudding, are simply magnificent.
The Lunchbox (2013)
In contemporary Mumbai, the lunchbox of Ila, a young Indian woman unhappy with her marriage, is accidentally delivered to Saajan, a lonely widower overwhelmed by the hustle and bustle of the big city. The two strangers then begin sending letters to each other through Mumbai's lunchbox system. They exchange details and problems from their personal lives, and soon a close friendship develops. They discuss Ila's marriage, Saajan's retirement, and start creating a dream world together. It's a heartwarming story with a high feel-good factor!
The Intouchables (2011)
If you haven't seen "The Intouchables" yet, better catch up soon! This box office hit may not be the classic pen pal movie, but it contains bits of it that are too touching to miss. It is about a deep and surprising friendship between an aristocratic, quadriplegic Frenchman and his young, seemingly under qualified live-in carer. While it is wonderful to observe this "bromance", it is just as thrilling to follow the purely epistolary relationship between Philippe and a woman called Eléonore from Dunkirk. This warm, humorous, yet emotional comedy-drama allows two cultures to collide and makes you laugh and cry at the same time.
About Schmidt (2002)
After retiring from his job, Warren Schmidt finds himself confronted with life: He feels estranged from his wife, has little contact with his daughter, and senses the uselessness of his daily grind. To give life more meaning, he decides to join a foster program for African children and takes on a child sponsorship for a Tanzanian boy named Ndugu Umbo. In personal, emotional letters to Ndugu, Warren reveals his feelings, questioning the purpose and accomplishments of his life.
Did these movies make you curious about making friends by writing postcards? Luckily, there's an easy way to find a friend that matches you. Check out PenPal and send real postcards to your new pen pals.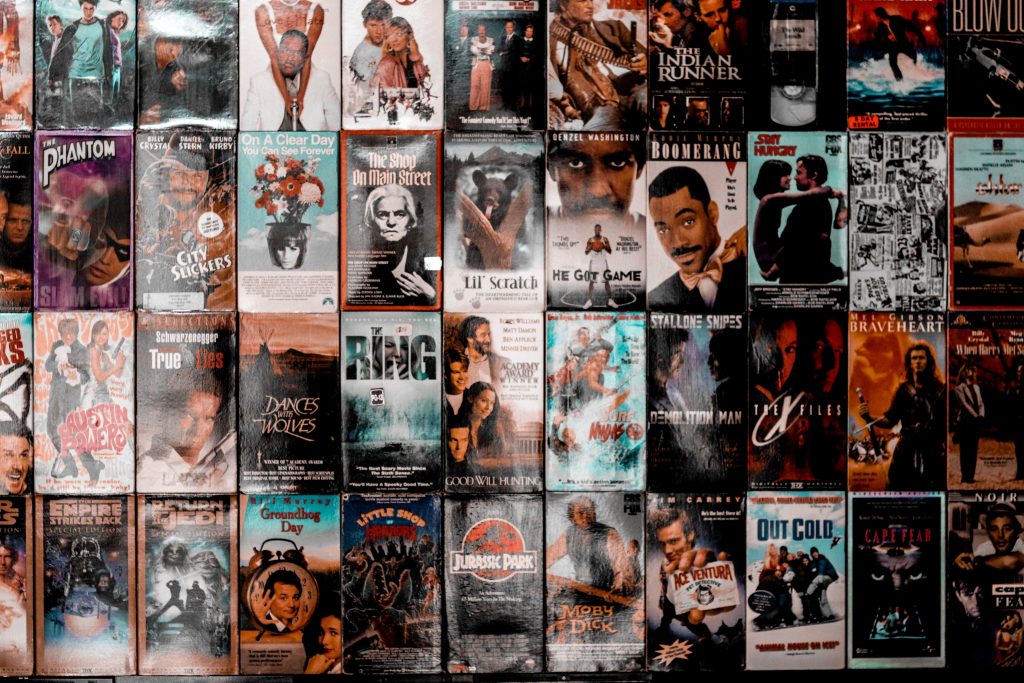 Pen pal movies for romance lovers
Imagine it's a rainy, uninviting day, and you're sitting inside, prepared to spend the whole day on the couch. What could be better than a romantic pen pal movie that will not only make your heart beat faster, but also your emotions? Well, we have the very thing for you! Check out the romantic edition of our pen pal movies:
Her Pen Pal (2021)
Victoria, an elite event planner, can't wait to fly to Paris and be maid of honor at her best friend's wedding. But when she hears that her ex (who she was supposed to marry) is bringing his new crush, she feels desperate and hurt. Suddenly, she reconnects with her French pen pal Jacques and is getting hold of her plus one for the wedding. It quickly becomes clear that the two are connected by more than just the fact that they are in the same city. It's a charming pen pal film with great shots filmed in Paris. Lead actors Mallory Jansen and Joshua Sasse have great conversations that make you dream.
The Shop Around the Corner (1940)
This timeless pen pal movie classic brings back the spirit of the 50s. Two clerks working in a Budapest gift store can't stand each other. Neither of them knows that they are the other's anonymous pen pal, with whom they fall in love over time. This romantic comedy film directed by Ernst Lubitsch is wonderfully acted and charming. The courtship of the two employees in their work environment couldn't be more amusing, and "The New Yorker" is right when calling the film "close to perfection."
Dear John (2010)
Unlike in other pen pal movies, the two protagonists, U.S. military staff officer John and college student Savannah, meet at the very beginning of the film and fall in love. Unfortunately, they only have a few days together, because John has to go back to war in Afghanistan. They vow to tell each other everything and continue their romance through letters, which becomes the only possible means of communication. It's a heartbreaking drama based on a novel by Nicholas Sparks, and actors, Channing Tatum and Amanda Seyfried. Holding back the tears is going to be a challenge!
The Lakehouse (2006)
A doctor (Sandra Bullock) and an architect (Keanu Reeves) live in a lake house near Chicago. They meet by sending letters to each other through the mailbox of the lake house and embark on a two-year correspondence. The problem is: they live at different times. A fantasy drama with a goosebumps effect.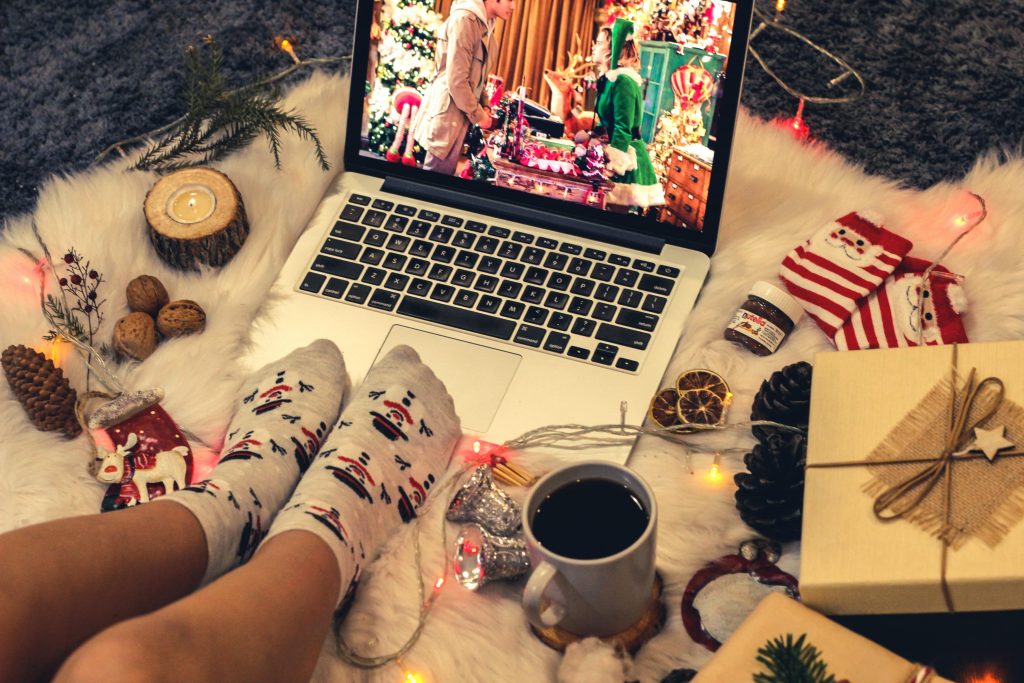 Pen Pal movies for Christmas enthusiasts
All I want for Christmas is … to sit on my couch with a cup of tea and a heartwarming pen pal movie! You too? Then check out our Christmas pen pal movie tips – and get in the ho-ho-home mode for Christmas Eve.
Dash & Lily (2020)
If 90 minutes of pen pal movies aren't enough, this romantic comedy series offers around 200 minutes of full pen pal Christmas power. Lily is an optimistic and curious Christmas fan and starts an experiment in her library: she leaves a message in a red notebook and waits for someone to find it and reply. However, the response from the recipient – the cynical, pessimistic, and anti-Christmas Dash – shocks her. With time, they hide the notebook in Manhattan and exchange dares, dreams, and wishes in it. This is a lovely, beautiful, and light-hearted film for the holidays!
Christmas in Boston / A Christmas Detour Message (2004)
Gina and Seth have been pen pals for over 13 years and shared all the important moments of their lives. However, what they haven't shared with each other is their true identity. Since they are both quite shy and insecure, they have been sending each other pictures of their best friends. This is not a problem for a long time until they finally have to meet…
Did you like our pen pal movies? Become part of our global pen pal community
There you have it. The 11 best pen pal movies of all time. If you've made it this far, you must be a real pen pal enthusiast – and maybe even like writing letters yourself. Become part of our global pen pal community and write your personal pen pal story (maybe one day you will find yourself in your very own pen pal movie).