Penpalling is basically the act of writing letters to someone you do not know. Whether you are looking to make a new friend, learn a language, discover different cultures, or anything else, having a pen pal is a great way to keep in touch while also expressing your creativity and artistic skills.
In recent years, it has experienced a resurgence in popularity but penpalling is something that people have done for centuries. This list includes 7 of our favourite famous pen pal pairings from across history, with some unusual and unexpected friendships to be discovered.
Did you know? June 1st is National Pen Pal Day in the US, and the perfect excuse to send your pen pal an extra special card to celebrate your friendship!
Famous pen pals you'll have heard of…
#1 Catherine the Great and Voltaire
Catherine the Great was a legendary leader, who ruled Russia for over three decades. A talented writer, she had several prolific pen pals, including Voltaire. The Russian Empress and the French philosopher wrote to each other for over fifteen years but they never met in person. Voltaire referred to Catherine as being the 'Star of the North' and it was even rumored that he had her portrait hung in his bedroom at one point.
#2 Carey Mulligan and Marcus Mumford
Actress Carey Mulligan and Mumford & Sons frontman Marcus Mumford first became pen pals at the age of 12. They had met briefly at a Christian holiday camp and stayed in touch by writing each other letters and sending them via the church. After reuniting in 2011, they had a brief nine-month romantic courtship before marrying in April 2012. The famous pair now have two children together, Evelyn and Wilfred, and live on a farm in Devon.
#3 Tony Danza and Tupac Shakur
Who's the Boss and Taxi actor, Tony Danza, had an unlikely correspondence with Tupac Shakur during the time the rapper was incarcerated in the mid-1990s. During an interview with Access Hollywood, Danza spoke about how he had contacted Shakur to express his responsibility as a role model and the influence that he had on his fans. Pac replied thanking Danza for understanding him, and the pair met once at a film premiere before Tupac was murdered in a drive-by shooting 1996.
#4 J.R.R Tolkien and C.S. Lewis
One of the greatest examples of literary pen pals, J. R. R Tolkien and C.S Lewis were friends, rivals, and correspondents for several years. They initially met when teaching literature in medieval romance, and quickly bonded due to their shared love of mythology, writing, and Christianity. The authors exchanged thoughts and ideas about each other's ambitious projects, with Tolkein writing the Lord of the Rings trilogy at the time, and C.S Lewis writing the Chronicles of Narnia novels.
#5 P.G Wodehouse and Agatha Christie
Crime and detective writer Dame Agatha Christie was a prolific letter writer, and she had pen pals from around the world. However, one of her closest friendships via snail mail was with Jeeves creator P. G Wodehouse. Christie received a letter from the comic author in 1969 after she had dedicated the 39th Poirot book, the Hallowe'en Party, after him. They became firm friends in their twilight years and wrote to each other until Wodehouse died in 1975 at the age of 93.
#6 Henry James and Edith Wharton
Henry James and Edith Wharton were both giants of the American literary world. Over several years, they developed a warm and affectionate friendship that is documented by their many letters to each other. They had met previously, but James had not taken much notice of Wharton at the time. It was not until she had developed a reputation as a writer that he expressed his pleasure at her work whilst also criticizing her style.
#7 Groucho Marx and T.S. Elliot
Bonding over a shared love for cigars, cats, and terrible jokes, Groucho Marx and T.S Elliott are another surprising famous pen pal pairing. Elliot was the 1948 winner of the Nobel Prize in Literature, a highly distinguished poet, and one of the giants of the 20th-century literary world. He contacted the comedic leader of The Marx Brothers for a signed portrait. Their correspondence began in 1961, and they finally met for dinner in 1964; seven months before Eliot's death.
Have we missed any famous pen pals you know?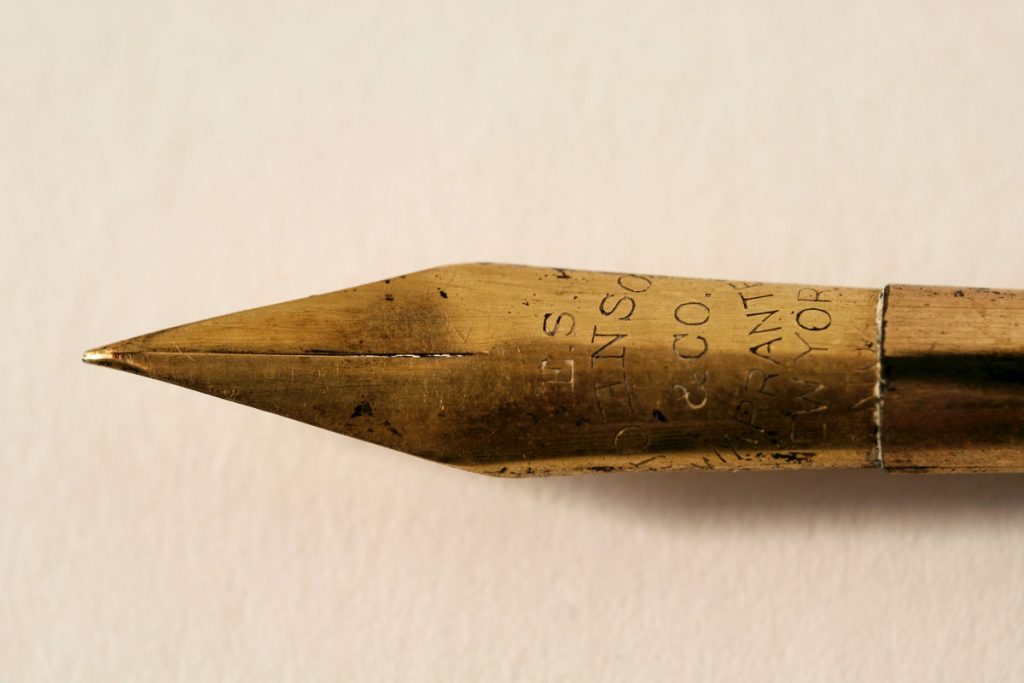 Add your famous pen pals in the comments so we can check them out!
If you're not done reading around the pen pal world yet, take a few minutes to read our latest articles…