Did you enjoy your last summer vacation in Italy with a view of the sun setting over the sea and a pizza in your hand? I guess you did! Those are the moments you want to remember. PenPal enables you to share these moments with your favorite pen pal by printing your images on custom postcards and sending them over to your pal's home.
While all you have to do is take a photo, upload it online, and add a text; our job is to physically create the postcard, get it to its destination asap, and protect your privacy—because your address will never be shared with anyone! Read along to find out how we handle our operations to make you send postcards without ever having to visit the post office.
Turn your own photo into a postcard
Printed photos have always been cooler than the ones you have lying around in your computer files. And postcards have always brought more joy into our lives than a simple text message. At PenPal, you can upload your own photo and transform it into a postcard. After adding a text, the postcard will be printed and distributed by us to the home of your pen pal. While you can finish your custom postcards with a few clicks, we take care of all operations including stamping, distribution, safety, quality, etc. We give everything to make sure your pen pal can relive your Italian sunset moment simply by looking at the postcard on their wall.
Distribution of our custom postcards
We have an exclusive partnership with MyPostcard.com, taking care of fulfillment and distribution. My Postcard is the European Market Leader in the Postcard App Sector, and its fulfillment network includes various locations worldwide to ensure the quickest delivery possible.
Among these are:
Three printing houses in the USA (Denver, Colorado, and New York City)
One printing house in Melbourne, Australia
One printing house in Berlin, Germany
One printing house in Guernsey, UK
Depending on their target destination, postcards are printed in the respective printing house and sent out within 24 hours on weekdays. To find out how long it takes, check our delivery times.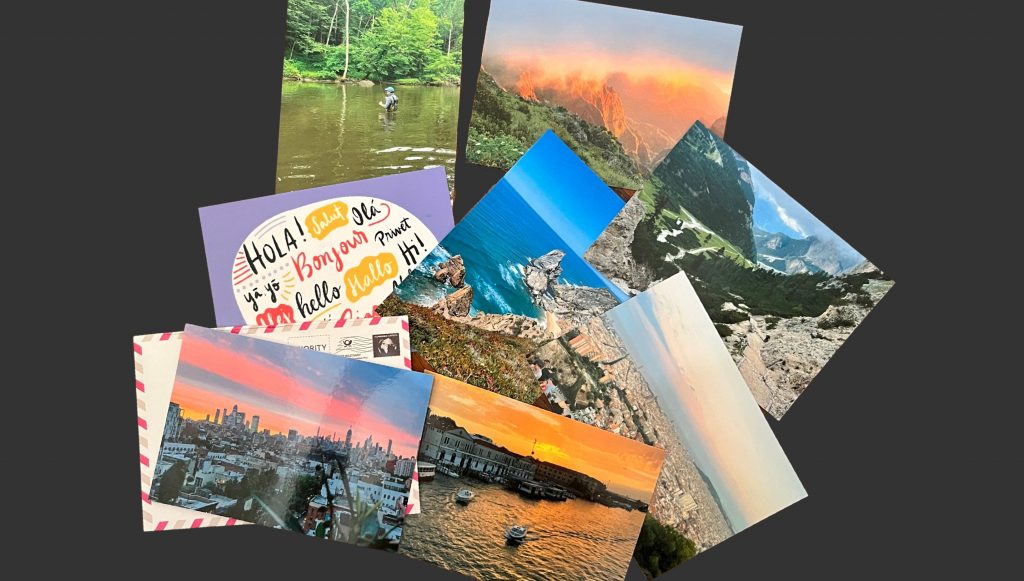 The magical backside of our custom postcards
The special thing about our personalized postcards is not only that you can put your own photo on them, but that the backside has some magic features.
When writing your postcard online, the other person's address is not visible – only the name, closest city, and country that the pen pal is living in. The address appears at the moment when we print your postcard and send it to your pal. This way, your privacy (and the privacy of your pen pal) is guaranteed at every time. You can read more about our privacy measures here.
Apart from that, to ensure that your postcard arrives safely at your pen pal's place, the recipient has to register the postcard as soon as it arrives with a personalized emoji code that is printed on the backside of the card. How that works in detail is explained in this blog post.
Quality and sizes
We print your postcards on high-quality cardboard and cover them with glossy foil and protective film for the perfect finish. Unless you haven't chosen the XL size, the postcards are in a 4 x 6-inch format (so basically the standard postcard format that you know).
If you want to keep the postcard better protected, you can order it with an additional envelope. And if you feel like the postcard is worth being printed on larger cardboard, you can choose the XL format (which is 2x bigger than the normal postcard and comes already in a free envelope).
Sustainability matters to us
Responsible use of natural resources is of particular concern to us. All postcards produced in Germany are FSC®-certified products. The FSC label ensures that products come from responsibly managed forests that provide environmental, social, and economic benefits.
Additionally, since we print the postcards on all continents, we make sure that our CO2 footprint is kept as low as possible by minimizing the transport route.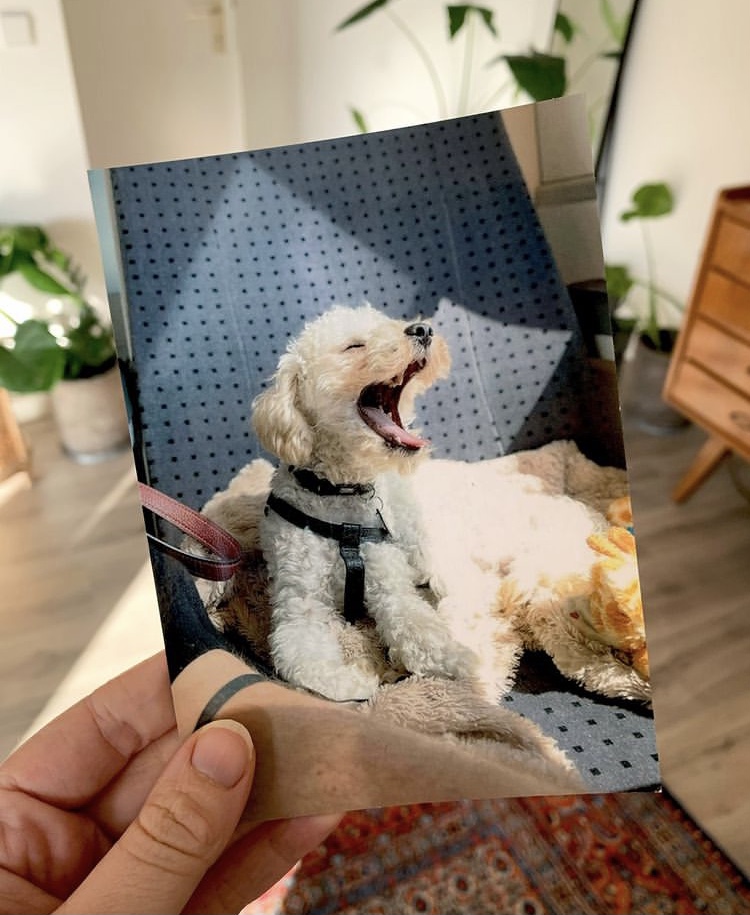 Character limits
Since PenPal is a platform for more meaningful conversations, we introduced a minimum of 100 characters per postcard. This way, you can really get to know each other and exchange ideas on common topics. If you don't know what to write to your pal, we recommend you have a look at our conversation starters.
There is no fixed maximum of characters for your postcard. You can use different fonts and font sizes so that the number of words you use can vary. But we promise you, there is enough space on the postcard to tell your pal about your past weekend escape.
Pricing
After you've created your custom postcards online, we take care of printing and sending them to your pen pals located across the world. Each postcard – regardless of the target destination – has a uniform price of $2.49 (including the postcard itself and the shipment). If you want to add an envelope around your postcard, the price of everything will be $3.49.
If you recently shot this awesome photo that shouldn't be displayed on a small postcard only, then you have the option to choose an XL card with space for more text. This option costs you only $5.49.
Any questions about our custom postcards?
We are passionate about our postcards and can't stop talking about them. If you have any questions or recommendations, feel free to reach out to us.