So you're signed up to PenPal, or are on the hunt for a new pen pal to connect with. Now the question is, how does matching with pen pals work and is it right for you? This article will take you through how PenPal matches you, so you can make up your own mind!
If you're trying to find different kinds of ways to find pen pals then check out this article as well.
How PenPal matches you – put simply…
PenPal matches you with another PenPal member somewhere on the planet, based on your common interests, hobbies, area, and preferred language. Once you click to find who your match is, you can like them and see if they like you back, or directly send them a postcard. If you feel like it is not the right match yet, you can unmask up to 30 pen pal matches per hour.
How does PenPal Match work?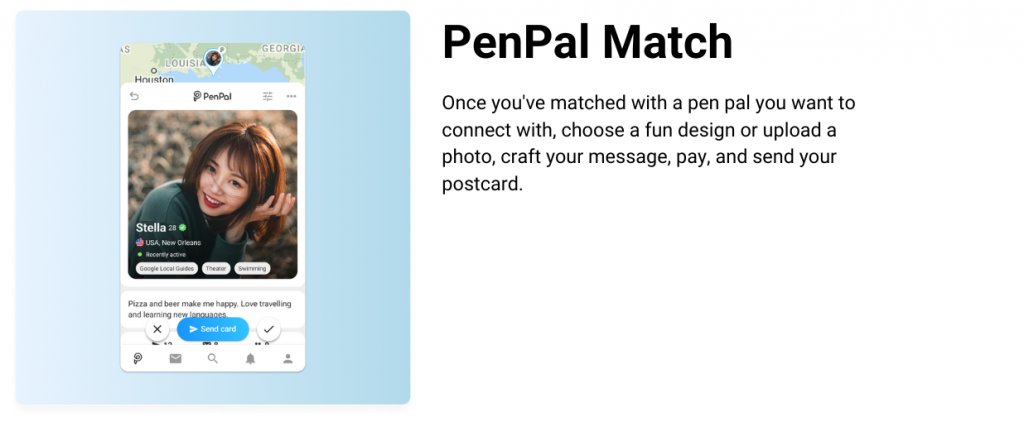 Having been enticed by the mystery, you now have your matches in front of you… What do you do now?
Take a look at their profiles and self-summaries to help you write your postcard to them.
First, click 'Send a postcard'
Choose a cool design or add one of your own photos
Craft your message and click send.
A few days later, your postcard will arrive with the post.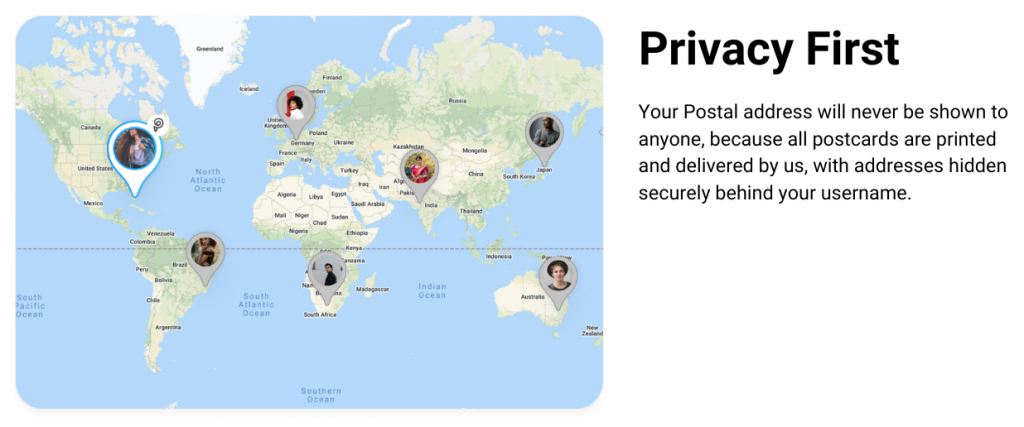 Hang on… Does something feel off? That's because the address of your new pen pal is invisible behind a layer of security – meaning you don't need to enter a postal address at all! We'll add it automatically, before printing and delivering your message straight to their door.
Now that they've received your postcard, someone, somewhere in the world, will read it. Once they register the postcard as arrived, they'll have the option to leave a reaction for you, to let you know what they thought of your postcard. Now it's their turn to send you a postcard in return to get your budding friendship going!
What about direct exchange? Can I add friends?
Yes, please! Either search directly for a username of someone you know in person, or add mystery pen pals by liking their profile. As soon as they like you back, you have become friends. And after you have exchanged a set of postcards with a pen pal, a messenger will be unlocked and you are also able to communicate in a quicker way.
Convinced? Try out PenPal!
Go ahead and give PenPal a try if you're interested in connecting with other awesome members across the world.
Still have questions? Contact us here or check out the full 'how it works' right here on the blog. Also, have a look at this advice straight from our community!