It is not always easy to find LGBTQ+ pals to talk to – especially in your close surroundings. This is why many people in the community look for friends online. One way to find like-minded friends is through writing to LGBTQ+ pen pals. We explain why becoming gay snail mail pen pals can lead to long-lasting and genuine relationships.
It's time to show color!
It's June, and that means it's International Pride Month – the most colorful month of the year. Now is the time for the LGBTQ+ community to be loud, proud and celebrate all differences, which make all of us so unique. This month, coming together with a group of gay and queer people couldn't be more empowering.
However, finding a supportive community is not always easy. Sometimes the coming out has not yet started and the fear of others' reactions can keep you from being yourself. In other cases, the person affected finds it difficult to meet people or is still trying to understand their identity.
Why being LGBTQ+ pen pals can help you – and someone who may be just like you
Becoming LGBTQ+ pen pals is great to connect with people and embark on a journey to find your own identity. By writing letters, you can share what's on your mind and have more thoughtful conversations with someone from the other side of the world facing the same challenges. It shows that you are not alone and there are people who have the same questions and lack the same answers.
Connecting with other queer and gay snail mail pen pals allows you to express desires and use a language of strength. Especially because it takes more thought and creativity to write a letter (instead of chatting). So as LGBTQ+ pen pals, you can share your experiences and support or guide each other on your LGBTQ+ journey.
Also, some gay snail mail pen pals may suffer from conservative policies in their home countries and are not allowed to freely express their sexual orientation. Connecting via snail mail is therefore a way to show you hear and support them.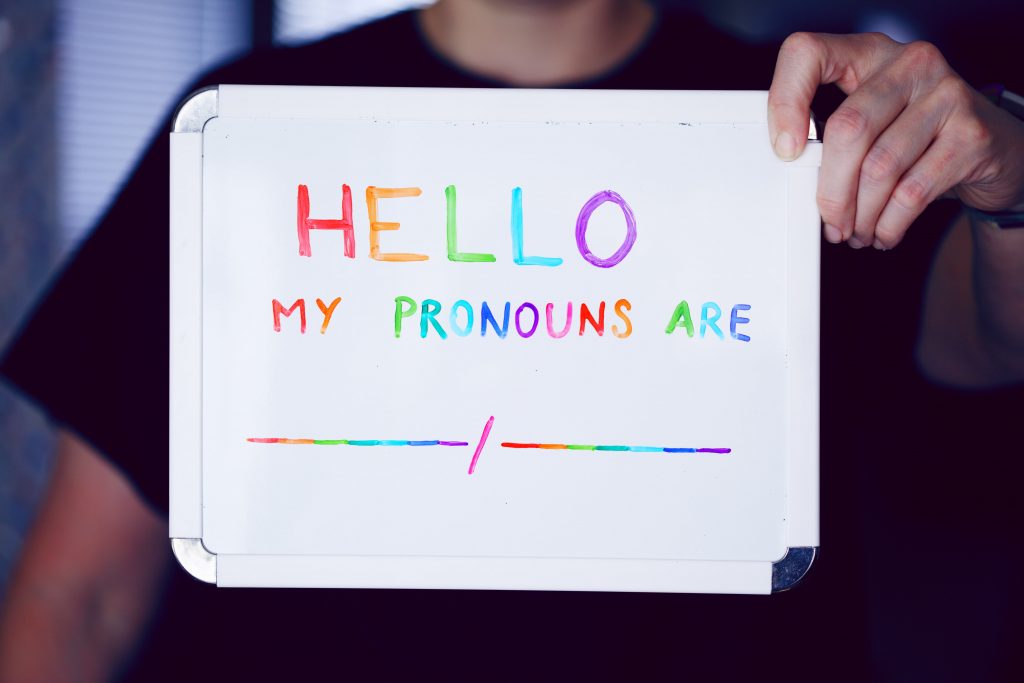 How to find LGBTQ+ pen pals?
Luckily, there is an easy solution to finding queer and gay snail mail pen pals safely. At PenPal, we want to connect people from all over the world with each other to become pen pals. The goal is to create genuine and long-lasting relationships and go beyond common daily small talk.
In that spirit, we created a free and safe space for the community to find like-minded LGBTQ+ pen pals. So, how to match with other LGBTQ+ people?
Add the LGBTQ+ tag to show others your interest in finding LGBTQ+ pen pals
Mention LGBTQ+ in your description or put the pride flag to your profile
Add your correct pronouns, so that others address you in the right way
Filter if you want to match with women, men, non-binary people, or others
But please beware! PenPal is aimed at making friends, not love! Therefore, people that don't identify themselves as LGBTQ+ can use the tag or pride flag to show their support. This can also create awareness in straight people and help to create a world free of judgement. If you're an LGBTQ+ ally, consider adding your pronouns to your own profile, to help normalize their usage for others.
Once you've matched with your LGBTQ+ pen pals, you can send them a postcard. At PenPal, you can create your postcards online, using your own photos or designs. And then a real, physical postcard will arrive in your pal's mailbox. Your privacy, however, is guaranteed at all times. PenPal encrypts your address and never shares it with third parties.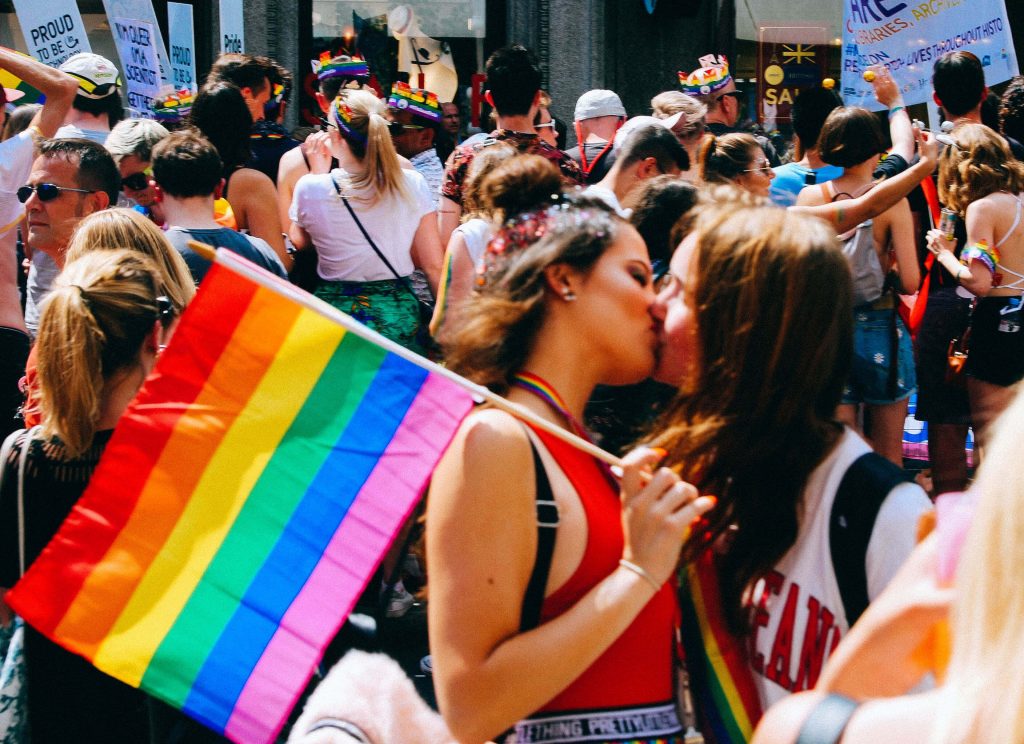 How to start a conversation with your LGBTQ+ pen pals?
The topics you discuss with your LGBTQ+ pen pals are totally up to you. You can talk about LGBTQ+ topics or simply about other subjects that are on your mind. BUT: Make sure to follow our community guidelines at all times and don't force anyone to talk about intimate topics.
Also, try to get to know each other first and build on trust and bonds. If you ask specific questions about one's sexual orientation, explain to them (and maybe even to yourself) why you ask. This way, others can better understand your intentions and won't feel offended.
If you need regular conversation starters to write with your new pal, check out our PenPal ice-breakers or follow us on Instagram.
Why is PenPal a safe space for LGBTQ+?
At PenPal, we uphold the idea that every person has different ideas, goals, and interests in life. Everyone, regardless of sexual orientation, identity, or background, should be treated equally and with respect. That is why we commit to providing the LGBTQ+ community with a safe and empowering space – free from prejudice and bias. Any user who violates our community guidelines will be banned from our platform.
Have you got any ideas on how we can make our platform safer for LGBTQ+ pen pals? We hear you! Send us your ideas and help make penpalling more fun and safe for everyone.